Board
Frances Daly Fergusson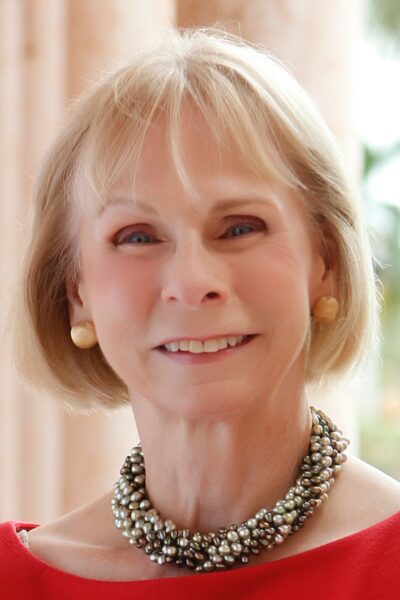 Frances Daly Fergusson is president emeritus of Vassar College. She served as president of Vassar from 1986-2006. Fergusson previously was provost and vice president for academic affairs at Bucknell University from 1982-86. An architectural historian, Fergusson has her BA from Wellesley College and her MA and PhD from Harvard University. Since 2002, she has been a member of the American Academy of Arts and Sciences.
Fergusson was on the board of Overseers of Harvard University from 2002-08 and president of the board from 2007-08. She chaired the Visiting Committee to the Harvard Libraries for a decade. She is currently on the board of directors of the ACLS, Second Stage Theatre, The School of American Ballet, and the Sarasota Opera and on the Trust of The American Academy of Arts and Sciences. Previously, she was on the Boards of The Getty Trust, the Ringling Museum, and The National Humanities Center.
Fergusson served on the board of the Mayo Clinic from 1988-2002 and chaired that board from 1998-2002. She was a member of the board of The Ford Foundation from 1989-2001, chairing its Committee on Education, Media, Arts and Culture, and traveling extensively to Africa and Asia to report on the Foundation's activities. In the corporate sphere, she has been a director and member of the executive committees of Pfizer and Mattel.