ACLS Center for Educational Exchange with Vietnam (CEEVN)
1994-2020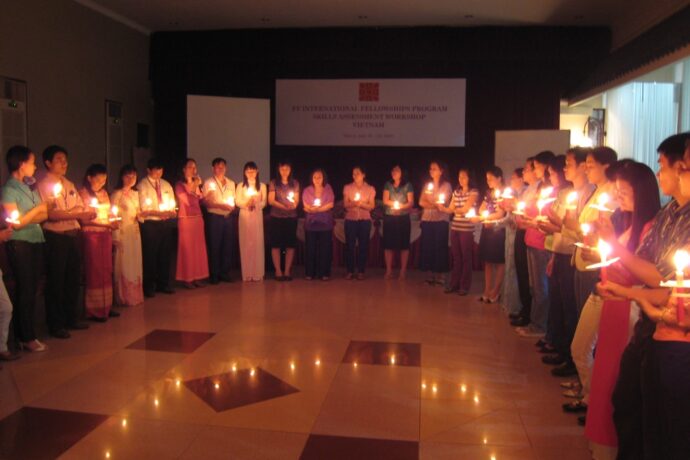 The ACLS Center for Educational Exchange with Vietnam (CEEVN) administered and supported educational and academic exchanges between Vietnam and the United States. The Center managed over $45 million in grants and funded nearly 2,000 fellowships, study tours, and grants to Vietnamese scholars and institutions.
The center was established by Minh Kauffman and her late husband, Fred Kauffman in 1990, to facilitate contact between Vietnamese and American scholars and academic institutions. CEEVN became an ACLS subsidiary in 1994, and maintained offices in Philadelphia and Hanoi, managing the Vietnam portion of the Ford Foundation International Fellowships Program (IFP) from 2000–2013, along with many other Ford-funded programs focused on international scholarly exchange during the 1990s and 2000s. On July 31, 2020, with the retirement of Minh Kauffman, the center concluded its mission and passed on its work to the Stronger Together Center, a Vietnamese non-governmental organization founded by CEEVN alumni and partners.
CEEVN's work and legacy is chronicled in the ACLS publication The Excellent Bridge: The Journey of the ACLS Center for Educational Exchange with Vietnam, authored by Mary S. Zurbuchen and edited by Justin Peters. To request a copy of the book, please contact ACLS Chief of Staff Kelly Buttermore at [email protected].