News Article
Volunteer as a Peer Reviewer with ACLS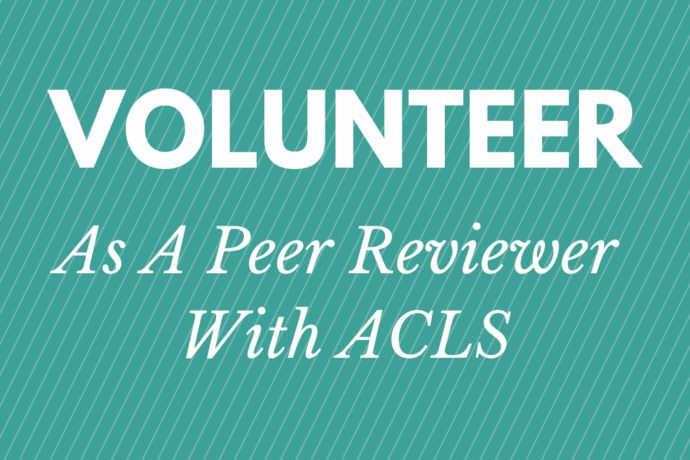 The American Council of Learned Societies is committed to supporting scholarship that has the potential to advance fields in the humanities and interpretive social sciences in important new directions. We are equally dedicated to ensuring that the scholars and research we support truly reflect the broad spectrum of perspectives represented in the global community of humanistic studies.

Peer review is a vital part of our efforts to advance models of inclusive excellence in humanistic scholarship. Each year, we recruit over 600 reviewers with expertise in a wide variety of disciplines, representing institutions, scholarly associations, and independent research initiatives from around the world, to evaluate fellowship and grant applications and select awardees.

Interested in being considered as a peer reviewer for an upcoming competition season?

Complete this brief form to be added to our Peer Reviewer Database.

We welcome inquiries from scholars in all disciplines of the humanities and interpretive social sciences, and we seek to build a pool of reviewers that will join ACLS in our commitment to supporting excellent scholarship from all sectors of higher education and from communities that have been historically underrepresented in the academy. Please note that we are only able to respond to candidates whose research backgrounds best match the evolving needs of our programs.

Learn more about ACLS's process and values here. Thank you for your interest in ACLS and we appreciate your willingness to help!