Press release
University of Iowa Joins ACLS Research University Consortium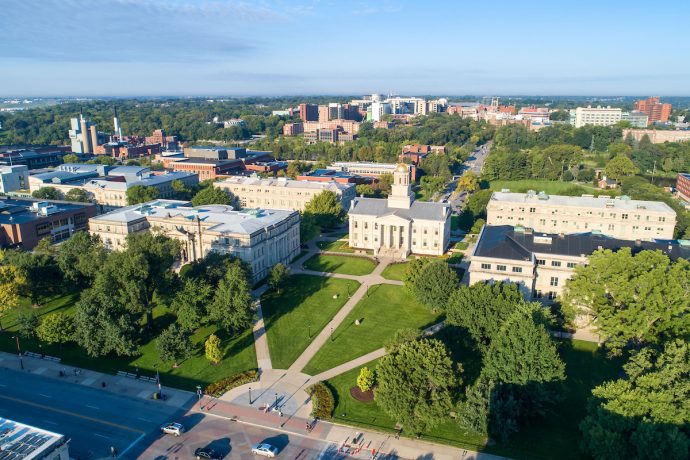 The American Council of Learned Societies (ACLS) is pleased to announce that the University of Iowa has joined the ACLS Research University Consortium.
The ACLS Research University Consortium comprises a select group of ACLS Associate Members. These 43 eminent institutions play a crucial leadership role in supporting the national infrastructure of humanities and interpretive social sciences research.
"We are delighted to welcome the University of Iowa as a member of the ACLS Research University Consortium," said ACLS President Joy Connolly. "The University of Iowa is a world-famous beacon of creative writing and humanistic scholarship. Its Obermann Center for Advanced Studies is known for its collaborative leadership in generating new ways of thinking about doctoral education and the significance of the humanities within academia and well beyond. We are excited to deepen our relationship with the University of Iowa community and work together to sustain and enhance current advances in the humanities and interpretive social sciences."
"At a pivotal moment in its history of writing, creative arts, and humanistic inquiry, the University of Iowa is thrilled to be joining the American Council of Learned Societies," said Roland Racevskis, Associate Dean for Arts and Humanities in the College of Liberal Arts and Sciences (CLAS) at the University of Iowa.
Associate Vice President of Research Kristy Nabhan-Warren agreed, adding that "the Consortium membership solidifies our university's commitment to the humanities as a part of its broad and publicly engaged research mission. Roland and I are thrilled that Iowa is embarking on this partnership with ACLS and its member institutions, and that CLAS and the Office of the Vice President for Research will build on our partnership."
In addition to an annual in-person convening, Consortium representatives meet virtually every month. These meetings provide opportunities to discuss and exchange ideas about timely issues in academia, as well as learn more about ACLS competitions, initiatives, and events.
"Opportunities to work with ACLS program officers and President Joy Connolly, a true visionary, in recent years have deeply influenced our thinking about graduate education and public scholarship at the Obermann Center," said Teresa Mangum, Director of Iowa's interdisciplinary Obermann Center for Advanced Studies. "I'm very grateful to CLAS, the Office of the Vice President for Research, and the Office of the Provost for supporting this important new relationship."