News Article
Lucas Bessire F'10, F'09 and Heather McGhee Longlisted for 2021 National Book Award for Nonfiction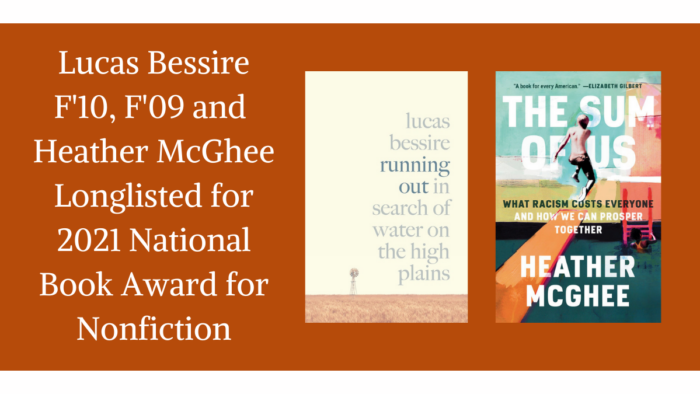 Running Out: In Search of Water on the High Plains by Lucas Bessire F'10, F'09 has been named a top ten contender for the 2021 National Book Award for Nonfiction. Bessire, an associate professor of anthropology at the University of Oklahoma, traveled to western Kansas, where five generations of his family lived as irrigation farmers and ranchers, to write the book. It "addresses the depletion of the Ogallala aquifer, a source of water and life in the American Great Plains across millennia, and demands we all take responsibility for a more sustainable future."
 
The Sum of Us: What Racism Costs Everyone and How We Can Prosper Together by Heather McGhee was also longlisted in the nonfiction category. McGhee was a featured panelist for our "ACLS 1919 Celebration: The Value of a Degree in the Humanities & Social Sciences​." She is the board chair of the Color of Change and helped build the non-partisan "think and do" tank Demos for nearly two decades, serving four years as president.
 
See the full 2021 National Book Awards longlist for nonfiction here.