News Article
Lerone A. Martin F'16 Appointed Faculty Director of Stanford's Martin Luther King, Jr. Research and Education Institute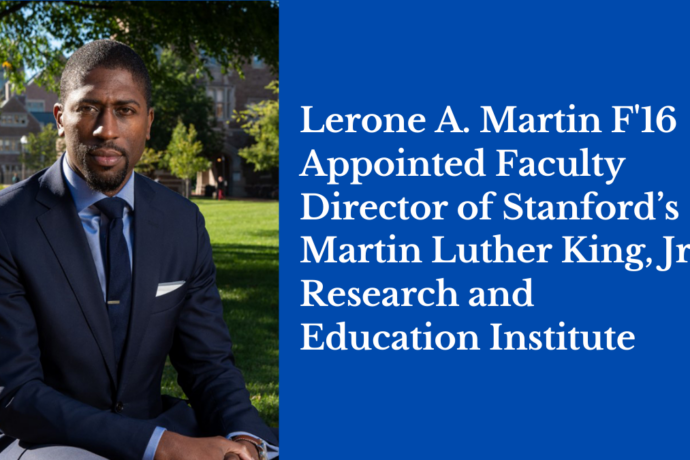 Lerone A. Martin F'16 has been appointed the next faculty director of the Martin Luther King, Jr. Research and Education Institute at the Stanford School of Humanities and Sciences.

Martin will join Stanford in January 2022 as an associate professor in the Department of Religious Studies and the Martin Luther King, Jr. Centennial Professor. Currently he is an associate professor of religion and politics in the John C. Danforth Center on Religion and Politics at Washington University in St. Louis.
Lerone is an accomplished scholar whose research, teaching and leadership will advance the goals of the MLK Institute, helping to solidify the institute as an integral part of Stanford's mission, both in terms of scholarship as well as student and community engagement. Debra Satz, Vernon R. and Lysbeth Warren Anderson Dean of the School of Humanities and Sciences
Learn more about Martin's appointment from Stanford News here.