News Article
Christine M. Adams F'20 Addresses Legislative Efforts to Restrict Teaching About Racism in Baltimore Sun Op-Ed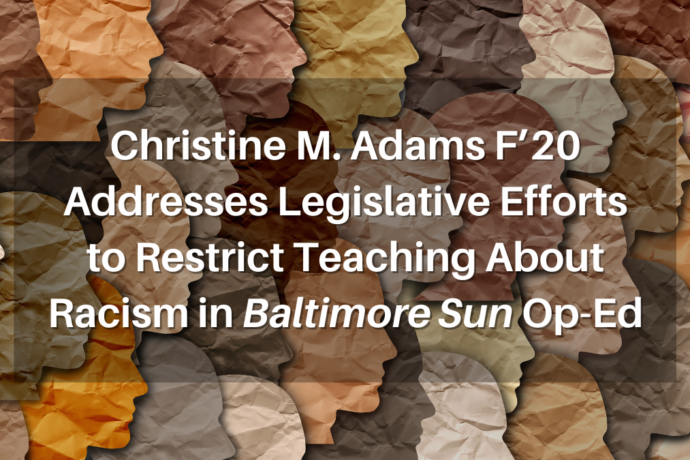 In a June 25, 2021 opinion piece for The Baltimore Sun, Christine M. Adams F'20, professor of history at St. Mary's College of Maryland, asks "What do radical conservatives fear in the teaching of history?" She writes about teaching her students the facts of history and methods of analysis, and questions legislative proposals being introduced across the United States that limit the ability of teachers to talk about structural racism.
History does not repeat, but we can certainly learn from the past. It offers us keys to understanding our present and future. We need to call out politicians who try to control the history we teach to cloak their own lack of commitment to democratic institutions. Christine M. Adams
Read the full op-ed here.