News Article
ACLS Welcomes New Staff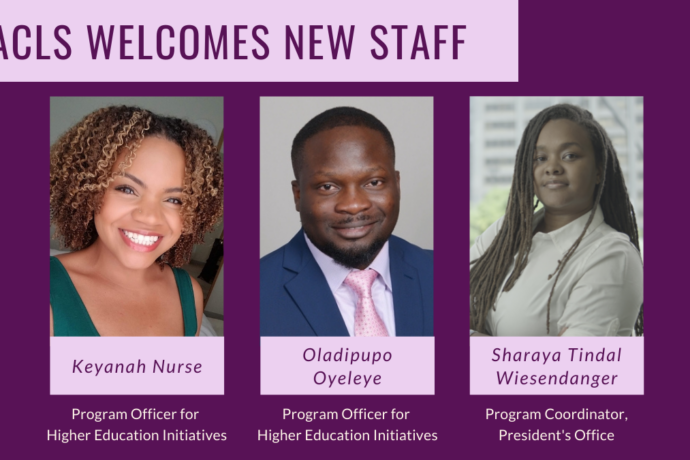 The American Council of Learned Societies (ACLS) is pleased to welcome three new additions to the ACLS staff who will support both new and continuing programs.

Keyanah Nurse and Oladipupo (Dipo) Oyeleye both joined ACLS as Program Officers for Higher Education Initiatives on September 13, 2021 and September 23, 2021, respectively. Sharaya Tindal Wiesendanger also joined ACLS as the Program Coordinator for the President's Office in May 2021.

Nurse, Oyeleye, and Tindal Wiesendanger all bring vital knowledge and skills to ACLS as it continues to advance strategic efforts to create and sustain a more socially responsive, diverse, and equitable academy for the 21st century. Both Nurse and Oyeleye have an emphasis on digital and publicly engaged humanities in their new roles, including the recently announced Sustaining Public Engagement Grant Program, supported by the National Endowment for the Humanities.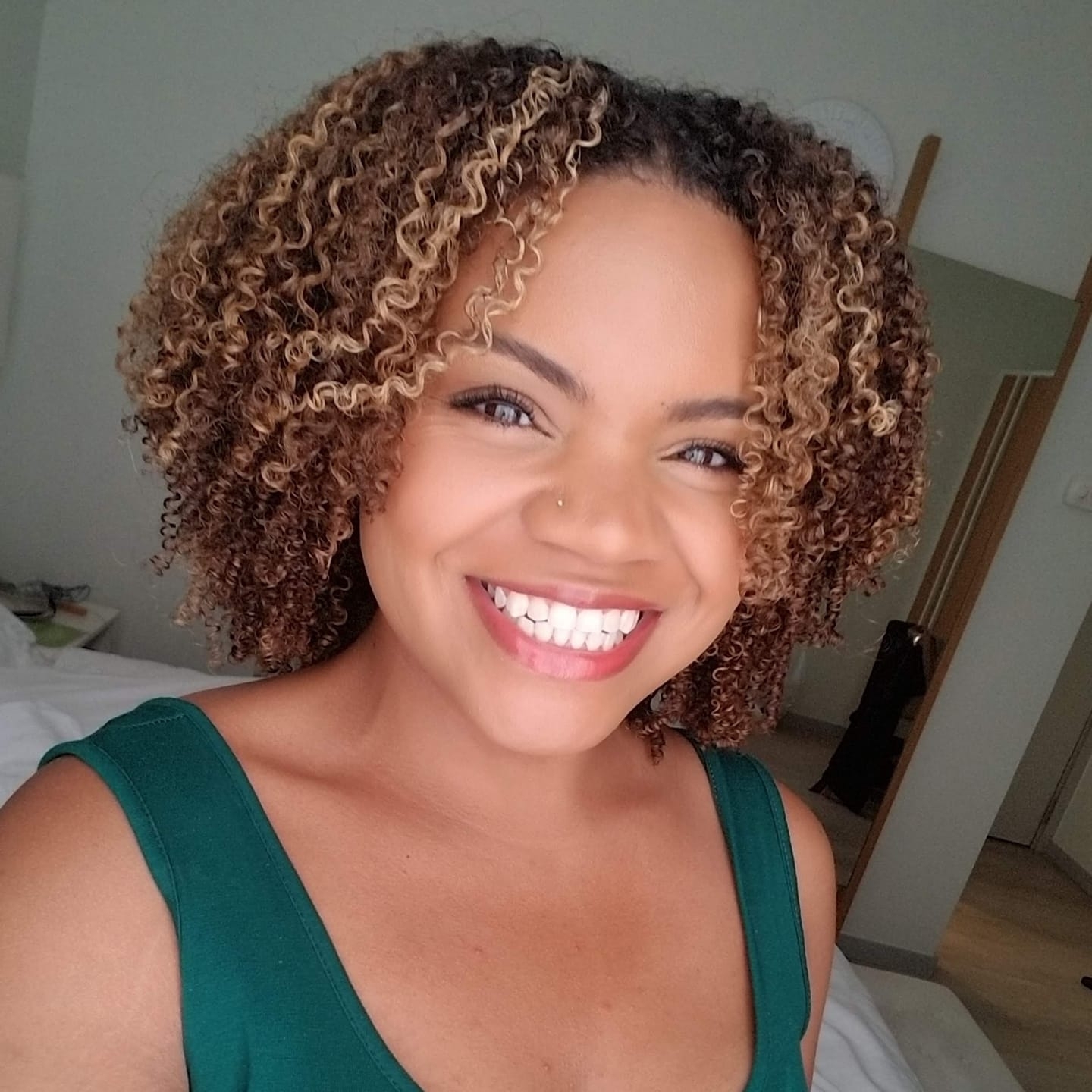 Keyanah Nurse most recently served as an ACLS Emerging Voices Postdoctoral Fellow at the University of Illinois Urbana-Champaign. There, she contributed to a variety of doctoral career diversity initiatives, as well as received training in digital humanities for her research on the history of the global Black press. As a historian of the African Diaspora with a specialization in modern Latin America, her research focuses on liberalism, state formation, race, gender and sexuality, and black intellectual traditions. She received her PhD in History from New York University in May 2020.
Dipo Oyeleye previously worked at the University of Wisconsin-Madison's Center for the Humanities (CFH) as the Program Coordinator for the Humanities Exchange Undergraduate (HEX-U) program. He has been a Fulbright Fellow, a Mendota Postdoctoral Fellow at UW-Madison, and has won doctoral research awards in English and African Expressive Cultures. Oyeleye holds a Masters in English from the University of Ibadan, Nigeria, and a Masters in Afro-American Studies, a Graduate Certificate in Public Humanities, and a PhD in English from the University of Wisconsin-Madison. His current scholarly interests include global black literature, popular culture, and public humanities.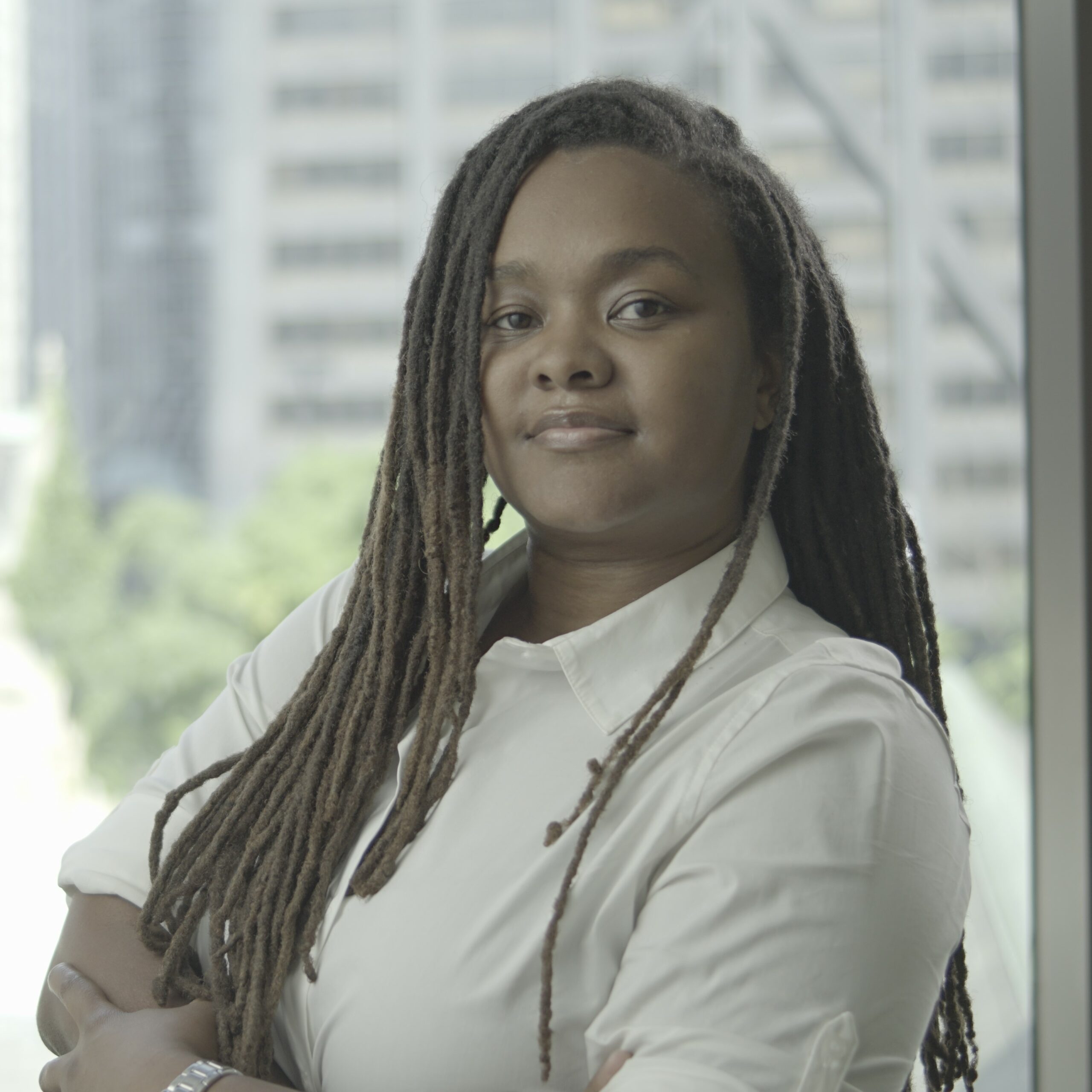 Prior to joining ACLS, Sharaya Tindal Wiesendanger supported the College Now program in the Professional Education and Workplace Learning Department of the CUNY School of Professional Studies. She is a PhD candidate at the University of Illinois at Chicago, completing her dissertation on the activism, community organizing, and political careers of African American women from the West side of Chicago during the Long Civil Rights Movement. She earned her Master of Arts in History from the University of Illinois at Chicago and a Master of Arts in Social Justice from Loyola University of Chicago.