News Article
ACLS Shares Video Recordings from 2022 Annual Meeting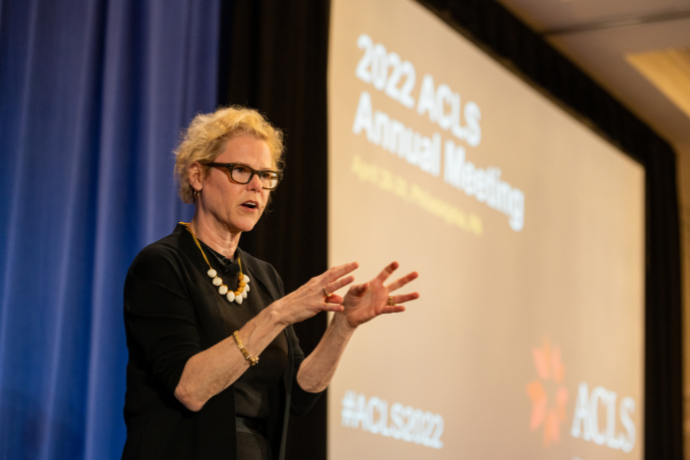 The American Council of Learned Societies (ACLS) is pleased to share recordings of two key sessions from the 2022 ACLS Annual Meeting.
2022 President's Report to the Council
ACLS President Joy Connolly shares her vision for the future of humanistic scholarship and the organization's role in advancing it.
Watch Now
Nell Irvin Painter delivers the 2022 Charles Homer Haskins Prize Lecture
Entitled "A Life of Learning," the lecture series celebrates scholarly careers of distinctive importance.
Watch Now