Press release
ACLS Publishes 2022 Annual Report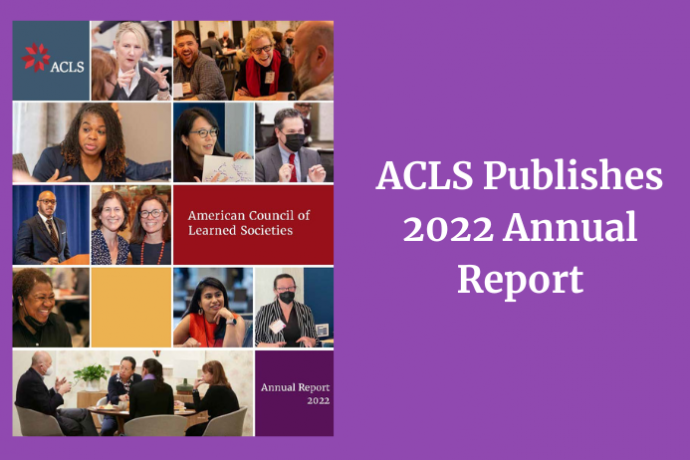 The latest American Council of Learned Societies Annual Report is now available.
The 2022 edition celebrates the many strategic milestones ACLS has achieved, as well as the incredible advances in humanistic scholarship made through our fellows, grantees, member societies, and institutions.
We encourage you to share this comprehensive overview of our work and vision with your networks.
As always, we welcome your feedback, which you can share with us at [email protected].