Press release
ACLS President Joy Connolly 2023 Speaking Engagements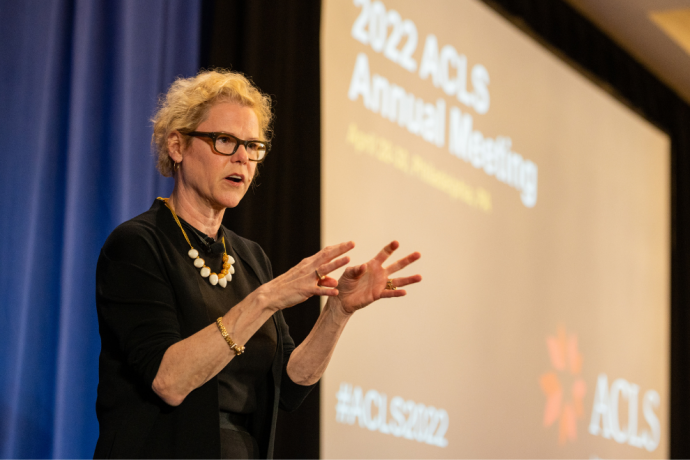 ACLS President Joy Connolly is a celebrated scholar of ancient Roman rhetoric and political thought and their enduring influence in modernity, as well as a thought leader on the future of the humanities and fostering a more just and diverse academy.
She speaks and writes regularly on these topics and will be featured at the following public events in 2023:
Peggy Downes Baskin Ethics Lecture: "A Connected Planet: Scholarship for the Global Good"
The Humanities Institute at University of California, Santa Cruz

This lecture series is a lively forum for the discussion and exploration of ethics-related challenges in human endeavors. In this lecture, Joy asks: what public do humanistic scholars serve, how do we define the public and its good, and how does and how might our study contribute to this project? Thinking critically about the tradition of research on the ancient Mediterranean, Joy's own field, she makes the case for a planetary frame for humanistic study whose fields of activity are the global and the local.
University of Southern California Classics Department Distinguished Lecture in the Humanities
University of Southern California
Rosen Family Screening Room, TCC 227
Los Angeles, CA
At the time of its emergence as a field of study in the eighteenth century, ancient Greece and Rome was understood as the source of the best of human aspiration and as the foundation of European culture. In this lecture, Joy Connolly will discuss the place of the still potent anchoring construct "GreeceandRome" in the organization of knowledge in contemporary academia, and make the case for an alternative that is responsive to the needs and interests of the twenty-first century.

Read Joy Connolly's Latest Community Messages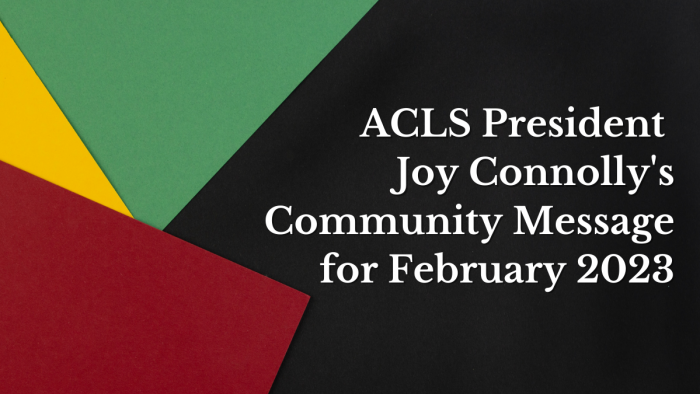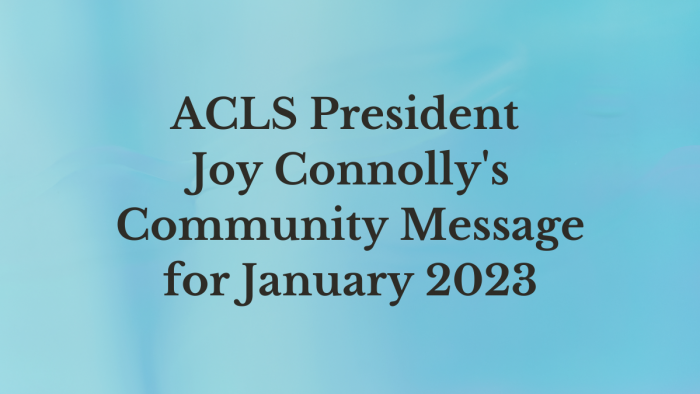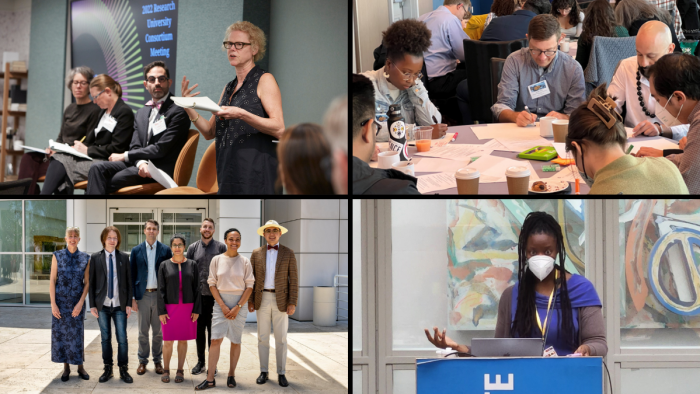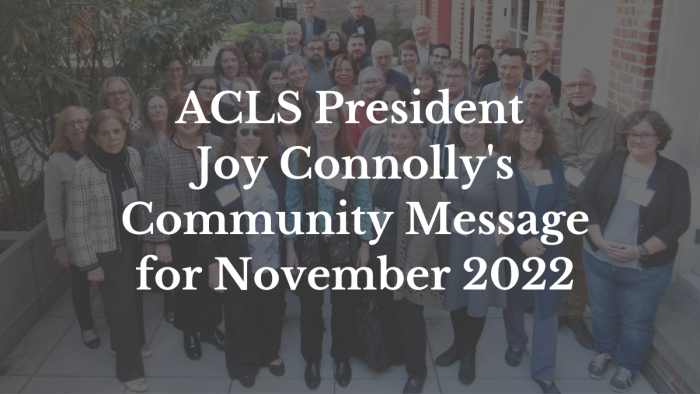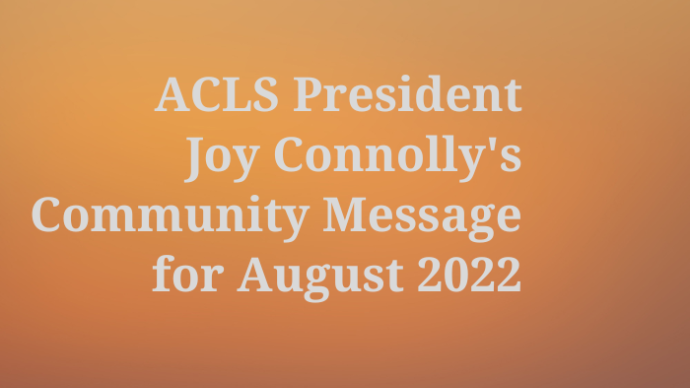 All Community Messages