News Article
The King Family Supports ACLS Fellowship to Focus on Ancient American Art and Culture
Heidi King spent more than 30 years in the Metropolitan Museum's Department of the Arts of Africa, Oceania, and the Americas and served on the faculty of Humanities and Sciences at The Cooper Union. Her passion for the art and culture of ancient indigenous populations goes back to the 1970s when she and her family lived in Mexico for five years and is one she shares with her husband Tim. Her work at the Met gave her an opportunity to explore in depth some of the most remarkable artistic accomplishments achieved by ancient indigenous peoples in Mexico, Central and South America. 
Like most scholars dedicated to a distinct area of scholarship, in addition to advancing her own work,  she came to realize there was a need for more advanced research in the arts of the pre-contact Americas and for an increase in the understanding and appreciation of the intellectual, technical and artistic achievements of the first inhabitants of these two continents. In western culture, most understanding of stone-age culture is greatly influenced by Eurocentric thinking. The Kings set out to do something to change that model of thinking in a significant way.
As they explored different options, they learned of the extensive history of programs to advance humanistic scholarship offered by ACLS and proposed a collaboration in the form of a fellowship specific to the need they sought to address. Beyond the experience ACLS had in administering fellowships and grants, the Kings were excited by the alignment in prioritizing early-career scholars for their programs. After close collaboration between the Kings and ACLS staff, the ACLS H. and T. King Fellowship in Ancient American Art and Culture was launched in 2019.
ACLS President Joy Connolly said, "We are enormously grateful to the King family for their foresight in establishing this fellowship. As humanists we realize the immense value of history and how it can inform and direct our perspectives today and going forward. Supporting the next generation of scholars and emerging research in this area of study will be essential in supporting its advancement."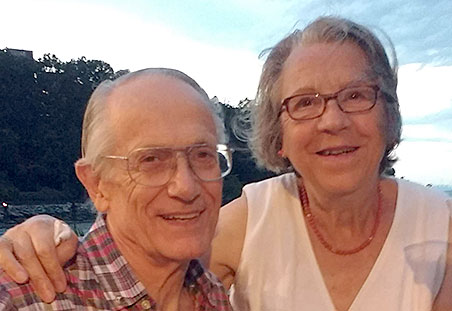 The Kings added, "We dedicated so much of our lives to this area of study. Now we want to make sure that it can continue to grow with new research and this can happen with the ACLS fellowship."
This year, the King Fellowship may award two stipends of up to $60,000 each. Applications for the King Fellowship will be accepted online through September 30, 2020. Scholars who have earned their PhDs within eight years of the application deadline and who are pursuing research on the art and architecture of pre-contact societies in the Americas, as well as the anthropology, archaeology, epigraphy, and historical accounts related to their visual culture, are encouraged to apply. ACLS seeks a wide variety of applications for this dynamic new fellowship in order to support research with strong potential to advance this field and make an original and significant contribution to knowledge. Learn more about the ACLS Fellowship Program and application details here.
Learn more about funding opportunities and our Centennial Campaign here, or by contacting Mary Richter, Director of Philanthropy, at [email protected].