Monthly Community Message
October Community Message from ACLS President Joy Connolly
Dear Members of the ACLS Community,
In 2017 the artist Ai Weiwei told an interviewer, "I really question our ability to imagine ourselves in other people's conditions, and if we don't start doing that, I don't think humanity has any hope."
I have always viewed humanistic scholarship as an expression of the ability to imagine what Ai Weiwei sees as crucial to human flourishing.  Whatever our topics, our research illuminates a slice of human experience and implicitly invites our readers into understanding the world differently. This doesn't automatically make us scholars better human beings or better citizens, alas. But as our work informs us about other people's conditions, it can stoke our imagination and from there, kindle humble concern for others' well-being and the capacity to think about a world designed differently and better. This is one reason I consider scholarship to be an important if unsung piece of the engine of democratic sensibility.
Equally important are the habit of dialogue we seek to cultivate in our classrooms and the ability to weigh evidence and determine fact from fiction that exercises in close reading and effective writing help hone.
From COVID-19 to inequality to the adornment of public space, the issues in front of us demand complex thinking and lively imagination. As we at ACLS advocate for the value of the humanities and social sciences (along with the Social Science Research Council, the National Humanities Alliance, the National Humanities Center, and other cherished partners), we find that talking openly and often about the utility of humanistic thinking for civic judgment and action is a powerful strategy. We hope you will join us in airing this view with your students and colleagues and encouraging debate about it.
This Election Day, ACLS will handle necessary time-sensitive business, but staff will have the day free to vote and to support the democratic process, which as we all know is under considerable stress this year.  We wish you an easy trip to the mailbox or the voting booth. Vote, Vote, VOTE!
You may read Gary Soto's brilliant poem below as a political allegory or not, but it vividly reminds me of the alive autumn world of air and animals outside my screen.
Best wishes,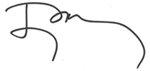 Joy Connolly
October
By Gary Soto
A cold day, though only October,
And the grass has greyed
Like the frost that hardened it
This morning.
And this morning
After the wind left
With its pile of clouds
The broken fence steam, sunlight spread
Like seed from one field
To another, out of a bare sycamore
Sparrows lifted above the ridge.
In the ditch an owl shuffled into a nest
Of old leaves and cotton
A black tassel of lizard flapping
From its beak. Mice
And ants gathered under the flat ground
And slipped downward like water,
A coyote squatted behind granite,
His ears tilting
Toward a rustle, eyes dark
With the winter to come.