News Article
ACLS Commences Remote Operations
Members, Supporters, and Friends,
The uncertainty surrounding the spread of the COVID-19 virus and its implications have been a challenge for all of us. As we continue to monitor and assess the situation, the American Council of Learned Societies is focused on the safety and wellbeing of our staff and extended community.  We are hard at work finding ways to be the best resource for our member societies, constituent institutions, and fellows.
As of Thursday, March 12, 2020 ACLS is operating remotely until further notice. While we will not conduct in-person business, we remain operational and available to assist and work with you.
ACLS will continue to host meetings using a variety of virtual tools. These include a webinar for member society leadership held last Friday, March 6, as well as upcoming fellowship and grant selection committee sessions, which will all take place via video conference.
We will announce several fellowship awards in the coming weeks via email and other channels, so please stay tuned for updates.
News about the status of and any changes to the 2020 Annual Meeting, currently scheduled to take place in Baltimore April 30-May 2, will be shared via email and our website.  We're aware of the pressures on people to make decisions about travel, and we're grateful for our participants' patience.
Our staff will reach out to member societies and partners individually to set up additional meetings as needed and, of course, our entire team remains available via email and telephone. If you experience any disruption to work supported by an ACLS fellowship or grant during this time, or have any other questions, please do not hesitate to contact us.
Thank you for your continued support, and best wishes for good health,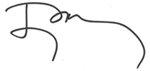 Joy Connolly
President