News Article
The American Council of Learned Societies Welcomes New Board Members
The American Council of Learned Societies (ACLS), the preeminent representative of American scholarship in the humanities and related social sciences, is pleased to announce new additions to its governance.
On Thursday, April 22, 2021 the ACLS Board of Directors elected two new members: Dana Williams, Professor of English and Dean of the Graduate School at Howard University, and Malinda Maynor Lowery, Professor of History at the University of North Carolina-Chapel Hill and Director of the Center for the Study of the American South.
Professor Williams, who specializes in African American Literature, served as President of the College Language Association, the oldest and largest professional organization for faculty of color who teach languages and literatures, and was nominated by Barack Obama to serve on the National Council on the Humanities. In March 2021, she was named Dean of the Howard University Graduate School.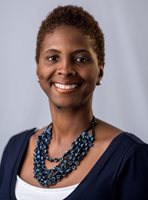 Professor Lowery is a member of the Lumbee Tribe of North Carolina and has published to acclaim on its history, as well as American Indian migration and identity, school desegregation, and federal recognition. She is a Peabody Award-winning and Emmy-nominated producer of documentary films and has held fellowships from the Mellon Foundation, the National Endowment for the Humanities, and the Ford Foundation.
Williams and Lowery will begin their four-year terms with ACLS effective April 24, 2021.