News Article
An Update from ACLS President Joy Connolly
Dear ACLS Community,
I hope this message finds you all well and continuing to manage all the changes imposed by the pandemic.
This week ACLS has been focused on our Annual Meeting, which will take place Friday, May 1. Like many of you, we are adapting long held practices to make this important event run smoothly in its new virtual incarnation.
We regret that this year's abbreviated agenda will not include the Charles Homer Haskins Prize lecture by Linda K. Kerber, as well as other familiar and treasured conversations, and we will miss the chance to see many of you in person. Instead, ACLS board members, delegates and executive directors of our member societies, and others will participate via video conference in the Meeting of the Council to proceed with important constitutional business, including elections to the Board of Directors and approval of the budget for fiscal year 2021. My address to the Council will be recorded and posted on our website Wednesday, May 6. Thanks to Professor Kerber's generous cooperation, the Haskins Lecture is being rescheduled; more information on that will be shared in the coming months.
Our new strategic plan will be unveiled just before the Annual Meeting, and we'll say more about it in next week's message. In the meantime, I'm excited to share these latest examples of our fellows adding humanistic perspectives to issues impacting our world:
Lizabeth A. Cohen F'93 shared her views on the need for New Deal federalism to help cities and states in the wake of COVID-19 in a New York Times opinion piece
Samuel Kling F'18 wrote for CityLab about the role of urban density in fighting coronavirus
Anthea Butler F'18 was quoted in a Washington Post article on the grim toll of the coronavirus on the nation's largest African American Pentecostal denomination
Tulasi Srinivas F'18 was interviewed for an NPR "All Things Considered" story on alternatives to the handshake in a contact-free future
I encourage you to continue sharing news of your recently published books, articles, and opinion pieces, as well as other achievements using this simple form.
Finally, I want to give special thanks to the many people who have already responded generously to our Spring Appeal. Your support of our mission and work means a great deal and we look forward to sharing more about the progress and positive new directions in which we are moving.
Like many of you, I imagine, I'm thinking wistfully of time spent with friends over convivial dinners, and reading Catullus's poem 13 ("cenabis bene, mi Fabulle") and this riff on the theme:
---
Inviting a Friend to Supper
by Ben Jonson
Tonight, grave sir, both my poor house, and I
Do equally desire your company;
Not that we think us worthy such a guest,
But that your worth will dignify our feast
With those that come, whose grace may make that seem
Something, which else could hope for no esteem.
It is the fair acceptance, sir, creates
The entertainment perfect, not the cates.
Yet shall you have, to rectify your palate,
An olive, capers, or some better salad
Ushering the mutton; with a short-legged hen,
If we can get her, full of eggs, and then
Lemons, and wine for sauce; to these a cony
Is not to be despaired of, for our money;
And, though fowl now be scarce, yet there are clerks,
The sky not falling, think we may have larks.
I'll tell you of more, and lie, so you will come:
Of partridge, pheasant, woodcock, of which some
May yet be there, and godwit, if we can;
Knat, rail, and ruff too. Howsoe'er, my man
Shall read a piece of Virgil, Tacitus,
Livy, or of some better book to us,
Of which we'll speak our minds, amidst our meat;
And I'll profess no verses to repeat.
---
Warmly,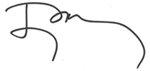 Joy