News Article
An Update from ACLS President Joy Connolly
Dear ACLS Community,
So much of the news coverage surrounding the COVID-19 pandemic rightly highlights the plights of the sick and those most vulnerable to falling ill, as well as those on the front lines – small business owners, grocery store and delivery workers, and, of course, our courageous first responders in the health field.
Our vision at ACLS must encompass these experiences and go deeper, as we act on our obligations to serve our community, recognizing that the actions we take now can significantly shape the future of our work and humanistic scholarship more broadly.
Right now, we are working simultaneously in two timeframes: the stretch of economic and institutional challenges right ahead, and a future where humanistic scholars are visible, diverse, accessible, and central to public dialogue. This is the future ACLS was made to realize and the one we are committed to continue working toward.
To track the pandemic's consequences within academia, we are listening closely to our society directors and partners in our Consortium and Associate universities, as well as our new and current fellows and grantees. We are keeping an especially close eye on those from underrepresented backgrounds and fields of study under threat in a STEM-preoccupied age. In this time of uncertainty, ACLS must work to ensure that the valuable knowledge and perspectives they bring to the academy and society at large stay strong.
While it can be difficult to recall the needs and hopes of scholars over the relentless reports of human suffering in each day's news, in order to contribute to a brighter future we want to acknowledge the steps humanists in our community are taking toward it. These include:
I'm also pleased to say that we are continuing to provide support for the African Humanities Program, setting up weekly Zooms to ensure that work continues despite world events, and preparing for a new application round in autumn for this growing group. Our support platform for our member societies is allowing them useful space for peer exchange and advice as they figure out complex loan and relief applications while keeping up operations.
I encourage you to continue sharing news of recent publications and research in this link, as well as your thoughts on supporting the humanistic scholarship community during this challenging time.
---
I hear echoes of the Greek lyric poets Archilochus and Alcaeus in this spine-stiffening poem by Gwendolyn Brooks:
Speech to the Young: Speech to the Progress-Toward 
(Among them Nora and Henry III)
By Gwendolyn Brooks<
Say to them,
say to the down-keepers,
the sun-slappers,
the self-soilers,
the harmony-hushers,
"Even if you are not ready for day it cannot always be night."
You will be right.
For that is the hard home-run.
Live not for battles won.
Live not for the-end-of-song.
Live in the along.
---
Wishing you all strength and resilience,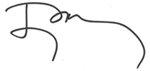 Joy