News Article
An Update from ACLS President Joy Connolly
Dear ACLS Community,
As we continue to navigate the unpredictable world created by COVID-19 – sewing masks hoping campuses will be able to open in fall – I'm heartened by the knowledge that the work of ACLS continues. Thanks to the hard work and patience of staff and partners, we are moving forward, supporting scholars and scholarship in the humanities and humanistic social sciences.
Our team is working tirelessly to ensure that current fellows have the support they need. When necessary, we are granting extensions and providing flexibility on the use of research and travel funds to accommodate fellows whose plans have been disrupted. Later this month we will host a virtual convening with the Mellon/ACLS Scholars and Society Fellows, who partner closely with community-based organizations in their research, to facilitate knowledge sharing and pool advice and tips for remote collaboration in this era of "research distancing."  Virtual meetings for other fellowship cohorts are also being planned.  In addition, we are closely monitoring the effects COVID-19-related interferences are having on fellows who are graduate students, recent PhDs, and non-tenure track scholars, whose research agendas, and careers, are particularly vulnerable.
Looking ahead, Vice President James Shulman and I are working closely with John Paul Christy, Senior Director of US Programs, and Andrzej Tymowski, Director of International Programs, to assess and adjust our program design for 2021 so that we are able to meet the most urgent needs. We're listening carefully to ideas and experiences from all our constituencies.
Humanistic knowledge continues to prove its usefulness. In recent weeks, humanities and humanistic social sciences scholars have contributed important perspectives to conversations driven by the pandemic, demonstrating how this research and reasoning can help us understand public health and human behavior. We're also thinking and talking about what kind of academy we want to emerge from this crisis in the years to come. A few examples:
Many of us, especially here in New York City, know someone who has died or is seriously ill. It isn't a simple matter to celebrate the good news of fellowship and grant awards or new publications. Even in times of crisis and sadness, however, we believe outstanding scholars deserve recognition for their achievements. Please continue to share news of new books, articles, and other works with use by using this web form.
I first read Randall Jarrell, author of the wicked academic satire Pictures from an Institution, after reading Hannah Arendt's essay about him in Men in Dark Times. His meditation on the strange experience of mortal time suits a moment where for me, as for many of us, the days are blurring into one another.
---
Aging 
by Randall Jarrell
I wake, but before I know it it is done,
The day, I sleep. . . And of days like these the years,
A life are made.  I nod, consenting to my life,
-But who can live in these quick-passing hours?
I need to find again, to make a life,
A child's Sunday afternoon, the Pleasure Drive,
Where everything went by but time – the Study Hour
Spent at a desk with folded hands, in waiting.
In those I could make.  Did I not make in them
Myself? the Grown One whose time shortens,
Breath quickens, heart beats faster, till at last
It catches, skips?  Yet those hours that seemed, were endless
Were still not long enough to have remade
My childish heart: the heart that must have, always,
To make anything of anything, not time,
Not time but –
but alas! eternity.
---
From all of us at ACLS, warmest wishes.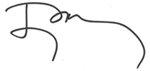 Joy Connolly
President