News Article
An Update from ACLS President Joy Connolly
Dear ACLS Community,
Let me thank you for the warm messages of encouragement we've received in recent weeks. Our team has had to learn new ways to do our work, which hasn't always been easy. But we've discovered a few tricks to lift our spirits – using Zoom backgrounds representing the places we'd most like to be, for instance (revealing a surprising number of New Zealand fans) – and your notes help enormously.
Today I look out at the world beyond New York City to our programs in Eastern Europe, Asia, and Africa – all prospering thanks to the hard work of our Director of International Programs, Andrzej Tymowski, and his terrific team: Program Officer Christine Emeran, Program Coordinator Emily Carroll, and Program Associate Ryan Cuthbert.
In the coming weeks, we will be sharing announcements for awardees in the Luce/ACLS Program in China Studies and the Robert H. N. Ho Family Foundation Program in Buddhist Studies. It's a challenging time for scholars in this area and we will work closely with each awardee to ensure they have the time and support needed to carry out their research.
The African Humanities Program, generously supported by the Carnegie Corporation of New York, has selected 45 postdoctoral awards from an initial pool of more than 450 applicants – a record for this program! Our team is working with regional directors in rescheduling the Manuscript Development Workshops to ensure this community continues to grow and thrive. And thrive it does, as seen in this guest column on AllAfrica, "Uganda: The Making of a Humanities Scholar," in which Sister Dominica Dipio F'09, one of the first AHP Fellows to publish in our African Humanities Series, describes her extraordinary journey.
ACLS has also been involved in coordinating the North American contribution to the World Humanities Report. Vice President James Shulman has represented ACLS in collaboration with The Consortium of Humanities Centers and Institutes (CHCI) and The International Council for Philosophy and Human Sciences (CIPSH), each representing humanistic organizations from around the world, along with the United Nations Educational, Scientific and Cultural Organization (UNESCO) on a first-of-its-kind report that aims to "show how the humanities define areas of urgency and attention."
We are keenly aware how fortunate we are to be able to carry on this work. We know there's a difficult road ahead for new PhDs, early career scholars, and contingent faculty. Our community is entering one of the toughest job markets in decades, with COVID-19 related budget cuts and hiring freezes looming at colleges and universities. ACLS is committed to supporting these groups now more than ever to ensure the varied and important perspectives and knowledge they bring to the academy are not lost during this challenging time. I look forward to sharing more on this topic with you as our team prepares next year's fellowship and grants programs.
Speaking of sharing humanistic perspectives and knowledge, bravo to James Martin F'15 for his recent New York Times op-ed, which shares what history can teach us about economics and pandemics, especially when it comes to getting supplies to those most in need. Please continue to share news of your recently published works, opinion pieces, and achievements with us using this simple form.
My walks on the East River are balm to the soul, as are Lucille Clifton's words.
---
let there be new flowering
by Lucille Clifton
let there be new flowering
in the fields let the fields
turn mellow for the men
let the men keep tender
through the time let the time
be wrested from the war
let the war be won
let love be
at the end
---
Wishing you all good health and resilience,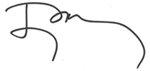 Joy Connolly
President