News Article
ACLS Endorses Statement Opposing Legislative Efforts to Restrict Education About Racism and American History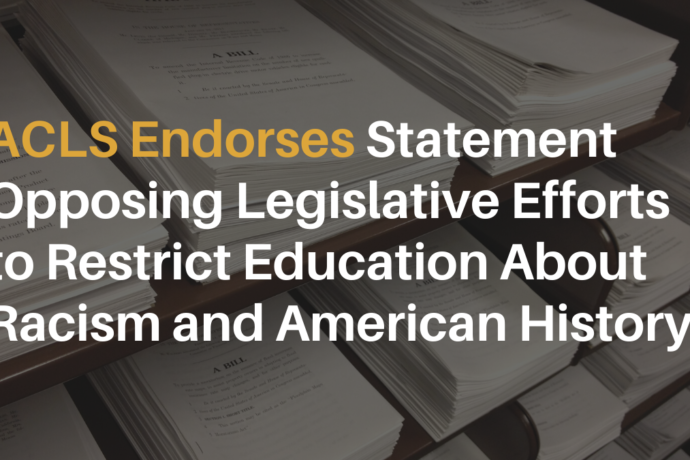 The American Council of Learned Societies has signed on to a joint statement that asserts our firm opposition to legislative proposals being introduced across the United States that target academic lessons, presentations, and discussions of racism and related issues in American history in schools, colleges, and universities.
Americans of all ages deserve nothing less than a free and open exchange about history and the forces that shape our world today, an exchange that should take place inside the classroom as well as in the public realm generally. To ban the tools that enable those discussions is to deprive us all of the tools necessary for citizenship in the 21st century.
Read the full statement on PEN America's website here and a New York Times article on the effort here.