Monthly Community Message
ACLS Community Message for October 2021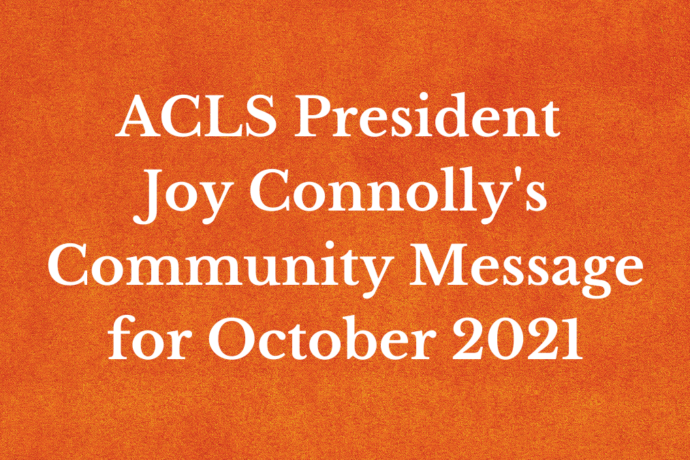 As the autumn speeds on, we are excited and proud that the National Endowment for the Humanities awarded ACLS a $3.5 million grant as part of its Sustaining the Humanities through the American Rescue Plan (SHARP) initiative.

My outstanding colleagues Vice President James Shulman and Senior Director of US Programs John Paul Christy and members of their teams, including new program officers Keyanah Nurse and Dipo Oyelele, have worked with extraordinary speed to mount the competition. Old hands of ACLS's peer review process can attest to how much collaboration goes on behind the scenes to make the many moving parts connect and flow. Director of Communications Heather Mangrum and her associate Anna Polovick Waggy unleashed a wave of smoothly coordinated announcements. Meanwhile, just about everyone else at ACLS – program officers, managers, coordinators, and associates – is stepping up in various ways to ensure that progress on nearly twenty ongoing programs around the world continues without a hitch.

These new Sustaining Public Engagement Grants will support programs based in accredited US colleges and universities that are devoted to the co-creation of knowledge – programs that bring academics together with people beyond academia in the purposeful framing of research questions, gathering and interpreting evidence, and circulating the knowledge gained.

One of two questions I've been asked several times since we announced the grant has to do with the term "co-creation." What does it mean? For us, its use signals that we do not define "public engagement" as scholars sharing their expertise with non-academics. At the heart of co-creating knowledge is collaboration and exchange. Community organizers work together with historians, young poets with literary scholars, urban planners and advocates for the homeless with political scientists and anthropologists, scholars of narrative and mythology with scientists and the business community on how best to engage the public on climate change and public health, incarcerated people with criminal justice activists and sociologists, speakers of a rare language with linguists, indigenous community leaders with museum conservators.

The second question is about the future of scholarship on topics in which the public appears to have little or no familiarity or interest. In a rushed, distracted world, preoccupied with present concerns, does public engagement represent a threat to "traditional" and seemingly "less relevant" scholarship? In what can often feel like a zero-sum game for attention and funding, such an oppositional framing is tempting. But we see sustaining humanistic scholarship as a long game in which a generous, exploratory "both-and" approach serves us best. We embark upon this new project with excitement for the immediate relief it will provide publicly engaged humanities programs across the country, and also with curiosity and optimism about the many possible ways the grants can help create new audiences, new scholarly questions, and new partners for scholars of all kinds and across all humanistic disciplines.

As I thank my colleagues for their hard work in the past weeks, I also want to thank you, our readers, reviewers, supporters, and donors, as we dig into the fall semester and approach the closing of our Centennial Campaign on December 31. You sustain us, and we are deeply grateful.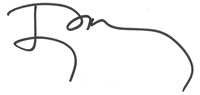 Joy
Stay In Touch
Sign up for the monthly ACLS Community Newsletter, as well as announcements and updates about programs, events, and more.
Sign Up