Monthly Community Message
ACLS Community Message for April 2023
Welcome to spring!
Here at ACLS we continue to talk about the ripple of responses generated by Nathan Heller's February New Yorker article "The End of the English Major," the most compelling of which, in my opinion, is Nathan Greenfield's piece in University World News, featuring comments from Arizona State University Humanities Dean Jeffrey Cohen and Modern Language Association Executive Director Paula Krebs that highlight what Heller didn't document. If you read or heard about the New Yorker essay, and even if you didn't, this piece is worth your time. Cohen and Krebs would agree, I think, that the humanities and social sciences have a public relations problem. In a telling student-produced short film shared by Professor Christine Henseler of Union College, a sophomore asks his peers: "What are the arts and humanities?" One student ventures, "They bring people together…" Another: "Anything non-STEM related?" Most, smiling apologetically, say that they don't know.
I don't blame them, or their parents, our colleagues in other sectors of the academy, or the general public, who share their confusion. The domain of the humanities and social sciences is immense, bounded only by human memory and imagination. Some familiar definitions like "the study of the human" or "the study of what makes us human" can equally be applied to the sciences. Such all-encompassing descriptions tend to miss the distinctive value of these vital fields of study as they are practiced by scholars every day.
Recently I took part in a thoughtful conversation, convened at the American Academy of Arts and Sciences by President David Oxtoby, Tania Munz, and Robert Townsend to commemorate the tenth anniversary of the publication of The Heart of the Matter. Among other topics, we tackled the lack of public understanding of our fields. As we discussed the explosive global growth of STEM, I started playing with acronyms, trying to capture the humanities and social sciences in a comparably pithy syllable. You may not be surprised that the group remained skeptical of the virtues of SLAB (Societies, Literature, Art, Beliefs – with thanks to Jackie Kellish of the National Humanities Center, who improved on my original, thoroughly confusing "LABS"). ABC (Art, Beliefs, Culture) got a bit more traction, but we felt too keenly its omission of philosophy, history, and the study of the social. Since then, I've contemplated the pros and cons of BRASH (Belief, Reason, Art, Societies, History), CARES (Communication, Arts, Reason, Ethics, Societies), SHARE (Society, History, Art, Reasoning, Ethics), CLHEAR (Culture, Literature, History, Ethics, Art, Reasoning), and others too ugly to share.
I leave it to expert acronym-smiths to suggest a solution, and I welcome hearing yours. But while the exercise has a comical tinge, the challenge of how better to convey what exactly it is that we do is serious. Let me share some terrifically helpful works of advocacy that rise to the challenge, with the kind permission of Professor Henseler as well as the National Humanities Alliance, where Scott Muir produced an outstanding collection of scholarly society resources and initiatives just last year.
All of us at ACLS sense the importance of advocacy in the current climate of attacks on higher education, and especially at this time of year, as we wrap up our fellowship competitions and announce the truly impressive winners; design summer seminars and institutes in China studies, east central and southeastern European studies, and academic leadership; and put the final touches on our Annual Meeting, which will take place in Philadelphia later this month.
At this year's Annual Meeting we will host the ever-popular panel of ACLS fellows and scholars as well as discussions on important, timely topics: we'll discuss the historical impact and future of HBCUs, growing influence and opportunities in open access publishing, effective responses to threats to academic freedom, the role of societies in setting scholarly standards, and how to best advocate for our fields. Several sessions, including the HBCU panel, will also be available to join via livestream. We're looking forward to renewing the community of scholarship that is itself one of the reasons ACLS exists. We are deeply grateful to you, our community, for your ongoing support and enthusiasm.
Best wishes,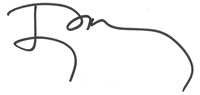 Joy Connolly
The Communion
By Denise Levertov
A pondering frog looks
out from my eyes:

dark-red, veiled blue, plums
roll to the center of a bowl

and at close horizon water-towers
hump and perch.
Leap,

frog, to a lake: leaves
support the lilies, water holds

erect, the long, strong stems,
reflects gleaming

rosy petals, pollen-yellow lily-buds,
clouds lilac-tinted and dissolving.
Back to the plums —

eggs in a blue nest — the squat
peaked assembly of towers.

What is it?
An accord.

Break out, frog,
Sing, you who don't know

anything about anything.
"To dance without moving" shall be your burden.