Press release
ACLS Announces 2023 Luce/ACLS Dissertation Fellows in American Art
Awards Support Emerging Scholars of American Art with Fellowships for Doctoral Research and Writing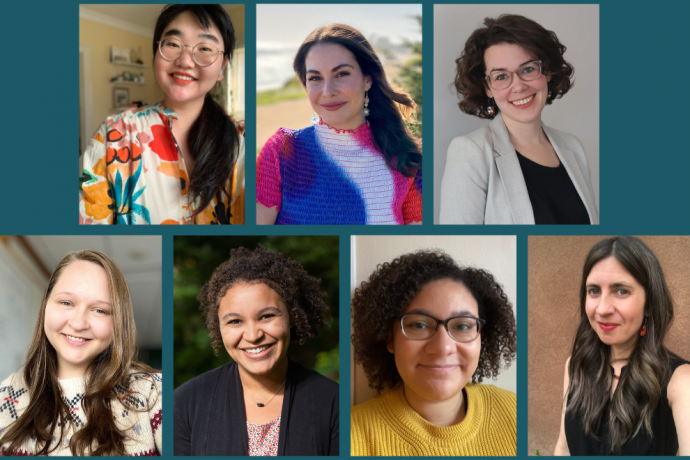 The American Council of Learned Societies (ACLS) is pleased to announce the 2023 Luce/ACLS Dissertation Fellows in American Art. This year, the program recognizes seven exceptional doctoral candidates and their projects on American art and visual culture. The program is made possible by the generous support of the Henry Luce Foundation.
The Luce/ACLS program supports early-career scholars as they pursue dissertations on the history of the visual arts of the United States, including all facets of Native American art, with a particular focus on elevating voices, perspectives, and subjects that have been historically underrepresented in the academy. This year's fellows represent diverse backgrounds, institutions, and fields of study including art history, visual studies, communications and media studies, and anthropology. The 2023 Luce/ACLS Dissertation Fellows in American Art join a community of over 300 past awardees, including some of the country's most distinguished college and university faculty, museum professionals, and leaders in the cultural sector.
"ACLS is proud to support this group of promising scholars of art through our continued partnership with the Luce Foundation," said ACLS President Joy Connolly. "Their work, which connects the study of American art with disability studies, Indigenous studies, and Chicanx studies, among others, exemplifies how the study of art and visual culture can provide invaluable insights into American history and issues currently facing our society — as well as understanding of the ineffable impact of artworks on human beings."
Among this year's awarded projects are a study of Hodinöhsö:ni' carved combs, intertwining Indigenous methodologies with archaeology, art history, and digital humanities; an examination of the role photography played in the development and practice of US-Korean adoption; and a project on the ways Black women use alternative media to represent themselves outside the stereotypes that dominate mainstream media. In addition to producing written doctoral dissertations, several projects include public-facing research, such as a community-based digital collection, virtual exhibitions, and an online platform for adoptees to connect via archival photographs.
Each fellow will receive $42,000 to support one year of research and writing as well as fellowship-related travel between July 2023 and May 2025. The 2023 fellowship recipients are:
Dusti Bridges, Cornell University, (Re)lating Archaeological Collections: Hodinöhsö:ni' Art, Colonialist Histories, and Indigenous Futurities in Archaeological Research
Ashley Duffey, University of Minnesota, Twin Cities, (Re)visioning Kinship: Photographies of U.S.-Korean Adoption since 1953
Sonja Gandert, City University of New York, The Graduate Center, La resolana: Chicano Artistic Imaginaries of Place, Race, and Activism in New Mexico and Texas, 1969–1985
Emma Kennedy, Northwestern University, Entangled Lives: The Representation of Blackness and Indigeneity in Contemporary Art
Phillippa Pitts, Boston University, Pharmacoepic Dreams: Art and America's Medical Democracy, 1800-1860
Elizabeth Smith, University of California, Santa Barbara, Build/Live/Work: Artist-Built Environments and the Expanded Vernacular in the Twentieth Century
Ellen Holtzman Fellow
Meshell Sturgis, University of Washington, The Political Aesthetics of Black Girl Magic: Self-Representation in Alternative Media
Since 1992, the Luce/ACLS Dissertation Fellowships in American Art have served to promote the next generation of leaders in the field and advance groundbreaking scholarship in American art history.