Press release
ACLS Publishes 2021 Annual Report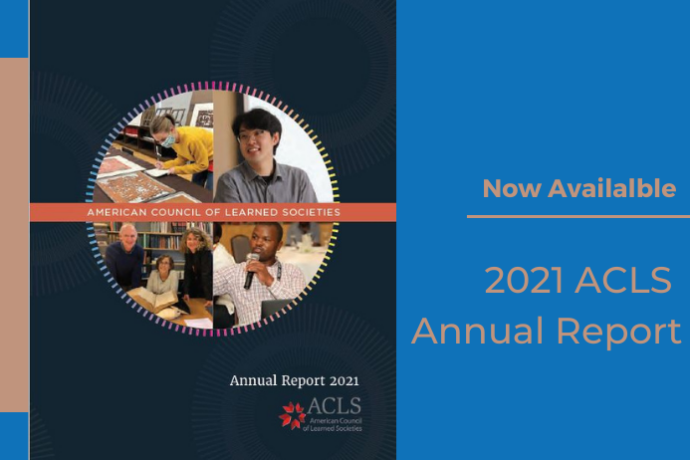 The latest American Council of Learned Societies Annual Report is now available. The book celebrates the many milestones and achievements of 2021 and features the voices of our fellows, member institutions, and supporters.
We encourage you to share this comprehensive resource with your members, institutional leadership, and anyone else you feel should know about our exciting work at ACLS and our vision for the humanities and interpretive social sciences.
As always, we welcome your feedback, which you can share with us at [email protected].