Board
Frances Daly Fergusson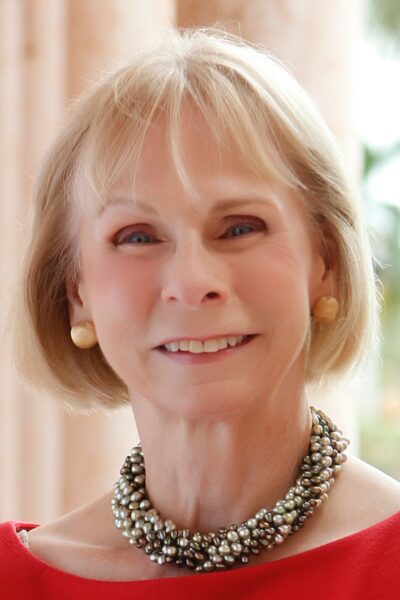 Frances Daly Fergusson is president emeritus of Vassar College. She served as president of Vassar from 1986-2006. Fergusson previously was provost and vice president for academic affairs at Bucknell University from 1982-86.
Fergusson was on the board of Overseers of Harvard University from 2002-08 and president of the board from 2007-08. She chaired the Visiting Committee to the Harvard Libraries for a decade and also served with the Harvard Corporation on its Governance Review and Presidential Search Committees. She is currently on the board of directors and executive committees of The Getty Trust, the Ringling Museum, and Second Stage Theatre. Previously, she was on the boards and executive committees of The School of American Ballet and The National Humanities Center.
Fergusson served on the board of the Mayo Clinic from 1988-2002, and chaired that board from 1998-2002. Ms. Fergusson was a member of the board of The Ford Foundation from 1989-2001, chairing its Committee on Education, Media, Arts and Culture, and traveling extensively to Africa and Asia to report on the Foundation's activities. She has served also on the boards of the Society of Architectural Historians of the United States, Historic Hudson, and the National Association of Independent Colleges and Universities (NAICU).
Fergusson became a director in 2005 of Wyeth Pharmaceuticals. With the acquisition of Wyeth by Pfizer in 2009, Fergusson became a director of Pfizer. There, she served as chair of the Regulatory and Compliance Committee and Executive Committee until her retirement in 2018. She was also a director of Mattel, chairing its Governance and Social Responsibility Committee; she also retired from the Mattel board in 2018.
A graduate of Wellesley College in 1965, with special honors in art history, Fergusson earned her master's and PhD degrees in art history at Harvard University. A member of Phi Beta Kappa, she was named a National Endowment for the Humanities Fellow for 1974-75 and a Radcliffe Institute Fellow in that same year. In 1979, she was elected a Danforth Associate for excellence in teaching and commitment to students. In 1998, she was awarded the Eleanor Roosevelt Val-Kill Medal. The following year she received the Centennial Medal of the Graduate School of Arts and Sciences of Harvard University and in 2011 received the Harvard Medal for outstanding service to the University. She holds honorary doctorates from the University of London, Bard College and the University of Hartford. She has published widely in her academic specialty, architectural history, and is the recipient of the Founders' Award of the Society of Architectural Historians for her work on the Karlskirche in Vienna. Fergusson was elected to the American Academy of Arts and Sciences in 2002.