2011, 2023
Winson W. Chu
Associate Professor
University of Wisconsin-Milwaukee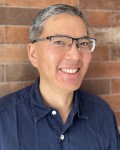 Poles, Germans, and the Making of the "Lodzermensch"
This project examines multiethnic politics in the Polish city of Łódź in the twentieth century. Before the First World War, Polish and German nationalists alike decried the "lodzermensch," or "person of Łódź," as a sign of wavering national identity and cultural contamination. This stereotype of a cosmopolitan yet cunning businessman drew upon anti-Semitic tropes and had deadly consequences during the Second World War. By the 1990s, however, the "lodzermensch" had become a symbol of international reconciliation and multiculturalism informed by the European-building project. By analyzing the shifting political and ideological underpinnings of the "lodzermensch," the project provides a greater understanding of nationalism and explores the possibilities and limits of Polish-German-Jewish interaction in the past century.
The Criminal Police and the Lodz Ghetto
This project examines how local perpetrators in the Kriminalpolizei (German Criminal Police, Kripo) in Nazi-occupied Poland contributed to the Holocaust and became "German" in the process. Using their local knowledge, the policemen in the city of Lodz arrested and tortured their former neighbors, including some 200,000 Jews in the Lodz ghetto. An examination of official German documents as well as Jewish testimonies in Polish and Yiddish enables a history of the ghetto from below and especially how individual Jewish victims responded to this persecution. This approach turns the story of the ghetto into one of continuities, both spatially and chronologically, and offers a comprehensive narrative of German-Polish-Jewish interaction during the Holocaust and in twentieth-century Poland.