2014
Timothy Philip Fadgen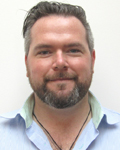 Position Description
The American Refugee Committee (ARC) is an international, nonprofit, nonsectarian organization that has provided humanitarian assistance and training to refugees, displaced people, and their host communities for over 35 years. ARC helps people survive conflict and crisis and rebuild lives of dignity, health, security, and self-sufficiency, and is committed to the delivery of programs that ensure measurable quality and lasting impact for the people we serve.

ARC, in collaboration with partner agencies, is developing an integrated multi-service approach that addresses the need for improved health in displaced communities through social enterprise. The goal is to build a one-stop retail shop with proven social enterprises that will provide mothers with health care and medicines, clean water, and nutrition support for their families. This innovative approach to health care access is being piloted in the Democratic Republic of Congo (DRC), a country with one of the highest child mortality rates in the world.

The Program Manager will be responsible for the day-to-day administration of the DRC Social Enterprise project and the coordination of its stakeholders, which include USAID, ARC, Healthstore Foundation, individual and corporate donors, technical institutions, Congolese individuals and others. The fellow will analyze global social and economic factors to anticipate how the business model needs to adapt for successful outcomes.