2009, 2013
Tara Zahra
Associate Professor
University of Chicago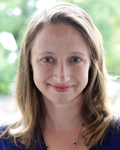 Lost Children: Displacement and the Family in Twentieth-Century Europe
At the end of the Second World War, hundreds of thousands of children were missing. Whether through bombings, military service, evacuation, deportation, forced labor, ethnic cleansing, or murder, an unprecedented number of children were separated from their parents during the war. This project traces the efforts of international humanitarian and political activists to rescue, rehabilitate, and repatriate displaced children from 1918-1951. These children came to be the objects of bitter custody disputes, as psychologists, social workers, Communists, Catholics, Jewish agencies, military officials, relatives, and refugees themselves competed to determine their fate. The rehabilitation and reunification of displaced families was ultimately central to the process of postwar reconstruction in Europe, to the emergence of new psychological and psychoanalytic theories, and to the development of new ideals of nation, family, and human rights in post-fascist Europe.
Exodus from the East: Emigration from Eastern Europe and the Making of the "Free World," 1889-1989
Between 1889 and 1989, millions of people left Habsburg Central Europe. This book project traces how debates about and experiences of emigration shaped competing conceptions of freedom and mobility in Eastern Europe and "the West" over the course of 100 years. After the Second World War, the "captivity" of East Europeans behind the Iron Curtain came to be seen as a quintessential symbol of Communist oppression. In reality, however, the Iron Curtain was not built overnight in 1948 or 1961. It was rather the culmination of a century-long campaign to curtail emigration in the name of both demographic power and humanitarian protection.