2010, 2015
Siyen Fei
Associate Professor
University of Pennsylvania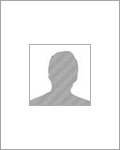 Chastity and Empire: A Comparative Study of the Chastity Cult in Ming Border Areas
"Chastity and Empire" examines the development and significance of the chastity cult in Ming (1368-1644) China's border areas, in particular Shaanxi and Guizhou. Bridging the fields of gender and frontier studies, this project aims to renegotiate the conventional political and military boundaries of the Ming empire through a sociological analysis of the cultural infatuation with female chastity. Not only will the cross-disciplinary approach shed new light on the nature of traditional Chinese empires and the process of sinicization but it will also open a new direction for Chinese women's history.
Urban Space and Social Networks in a Port City: Reading a Cantonese Diary (1819 to 1829)
This workshop will use the diary of a Cantonese literatus, Xie Lansheng, to explore issues related to urban space and social networks in late imperial China. Covering the years 1819 to 1829, Xie's diary provides a unique perspective on the port city of Guangzhou (Canton) on the eve of the Opium War. In the pages of the diary, Xie's social networks are constructed by his movements through characteristically urban spaces, from yamen and academies to entertainment quarters, monasteries, and the homes and firms of the city's famous maritime (Cohong) merchants. Because of Xie's deep involvement in official, academic, literary, artistic, and commercial circles, the diary requires a truly interdisciplinary and collaborative reading to be fully understood.