2016, 2020
Olubunmi Funmi Adegbola
Lecturer
Crown Polytechnic, Ado-Ekiti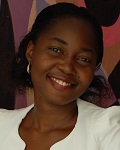 Linguistic Representations of Public Reactions and Points of view in the Discourses of Homosexuality in the Nigerian Print Media
The discourse of homosexuality gained more prominence in the Nigerian print media following the legalisation of same-sex marriage in the U.S.This study, therefore, explores the linguistic representations of people's opinions about the discourse of homosexuality in the Nigerian print media.This is because the language use of an individual reveals the ideologies of the individual. Studies on homosexuality in the Nigerian context have focused on Nollywood movies and the topic has been seen from the sociological, philosophical and the religious perspectives, neglecting the linguistic perspective in the Nigerian print media, which is the focus of this study. The study seeks to identify the prevalent themes/issues in these discourses, explore how homosexuality/homosexuals are linguistically represented in the Nigerian print media, discuss the discursive strategies that have ideological imprints and explore the attitude of Nigerians about the subject, using linguistic tools. For the purpose of the study, five popular Nigerian newspapers (Vanguard, Punch, Guardian, Tribune and the Sun) will be critically examined and subjected to both quantitative and qualitative methods of analysis. Homosexuality issue covered in the Nigerian print media for a period of three years (2013-2014) will be analyzed and presented in this study. Data will be purposively selected from Editorials, news reports, open letters and comments based on homosexuality and same sex marriage which is the focus of this study. Data analysis will be done using Fairclough's approach to critical discourse analysis and Halliday's Systemic Functional Linguistics.
Socio-linguistic Representations of Points of view on Homosexuality in Selected Nigerian and South African Newspapers
This study advances a comparative reading of the linguistic and ideological representations of views on homosexuality in both Nigerian and South African contexts, with focus on selected newspapers. These two Sub-Saharan African nations have different legislations as regards homosexuality. The global debate on homosexuality has been dominated by arguments about social justice and human rights. Scholarly attention on the phenomenon in both contexts has dwelled on these legalistic, sociological, philosophical and linguistic perspectives, with little attention paid to peculiar linguistic and ideological values surrounding the arguments, especially comparatively. Fairclough's Critical Discourse Analysis, Halliday's Systemic Functional Grammar and Martin and White's Appraisal Theory are adopted as framework, for their ideological and contextual approaches to language. Opinion articles and news reports on homosexuality from two purposively selected Nigerian newspapers (Vanguard, The Punch) and South African newspapers (Mail & Guardian and The Times) between 2014 and 2015 will be subjected to critical discourse analysis. The newspapers are selected for their considerate coverage of the discourse. The study seeks to unearth similar and divergent ideological presuppositions underlying views on homosexuality in the two Sub-Saharan African contexts. This mode of investigation would enhance good understanding and proper evaluation of linguistic and ideological representations of homosexuality in Africa.