2008, 2016
Michael Gibbs Hill
Associate Professor
University of South Carolina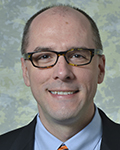 Lin Shu, Inc.: Translation, Print Culture, and the Making of an Icon in Modern China
This project investigates the dynamic interactions between translation, literary writing, and print culture in late nineteenth- and early twentieth-century China. Its focus is a history of the career and works of Lin Shu (also Lin Qin'nan, 1852-1924) and his many collaborators and associates in the commercial publishing, educational, and business worlds. Integrating translation studies, literary scholarship, and publishing history, the project provides new insight into the profound transformations in the meanings of "literature," authorship, and intellectual labor during a crucial period in modern China's history.
Sino-Arabic Enlightenments: At the Limits of Comparison
At the end of the nineteenth century, intellectuals in Beijing, Cairo, Shanghai, and Beirut grappled with problems that were strikingly similar: whether the written language could transmit modern knowledge; the pressure to reconcile classical learning with "modern" (understood as Western) thought; the role of traditionally educated people in new institutions; and the extent of the authority granted to those who could import, or translate, modern knowledge. Pursuing a new line of inquiry in comparative literary and cultural studies, this project connects the intellectual "enlightenment" in China in the late nineteenth and early twentieth century with the "enlightenment" or "awakening" (Nahḍah) in Arabic-language cultural and intellectual history of the mid-nineteenth through the early twentieth century. Through a historically and linguistically rigorous account of these developments in the Chinese and Arabic-language worlds, this research contributes to the fields of world history, comparative literature, translation studies, Asian studies, and Middle Eastern studies.