2009, 2011
John North Hopkins
New Faculty Fellow
Rice University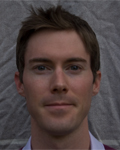 The Topographical Transformation of Archaic Rome: A New Interpretation of Architecture and Geography in the Early City
This dissertation examines monuments built in Rome between 650 and 450 BCE within the context of the Archaic Mediterranean and the history of Roman architecture. Two concerns overshadow most scholarship on architecture in the early city of Rome: Who rules it (Etruscans? Romans? Latins? kings?) and how do we link them to architectural output? Leaving questions of authorship aside, this project considers what early Romans are building, what tectonic and stylistic principles they must know to create these structures, what material and iconographic choices they are making in their construction, and who they must know to make all this possible. This study promises a new understanding of both Archaic Rome and Roman architectural history.
PhD, Art and Art History, University of Texas, Austin appointed in Art History at Rice University
Dissertation: "The Topographical Transformation of Archaic Rome: A New Interpretation of Architecture and Landscape in the Early City"