2009, 2012
Jie Li
Postdoctoral Fellow
Harvard University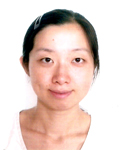 The Past is Not Like Smoke: Memory Palimpsests of the Chinese Cultural Revolution
This dissertation examines ways in which memories from the Maoist era (1949-1976) have been mediated by words and images, minds and bodies, and objects and places, often against the grain of censorship and forgetting. While existing scholarship focuses on either historical facts or contemporary representations of Maoism, this study delves into the processes by which memories are inscribed, preserved, passed on, enshrined, distorted, and erased in both public and private spheres. It draws a diverse range of texts, fiction, and non-fiction, including a manuscript smuggled from prison archives, documentary films, real and virtual museums, official obituaries, and an ethnography of memories in the author's family.
Utopian Ruins: A Memory Museum of the Maoist Era
Taking up calls for a Cultural Revolution Museum as the Maoist era passes from experience into history and mythology, this study provides a survey of unofficial memorial sites in China today and examines private collections of Mao era dossiers, artifacts, and propaganda documentaries. In treating such traces and legacies as "utopian ruins," it seeks to bring into productive dialogue nostalgic and traumatic public memories of the Mao era, between documentations of totalitarian crimes and erstwhile dreamscapes of bounty, equality, and community. Ultimately, this project fleshes out ways of coming to terms with manmade catastrophes that originated in revolutionary ideals and utopian longings.