2013, 2016, 2022
Jane Landers
Professor
Vanderbilt University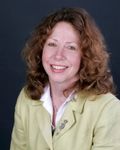 African Kingdoms, Black Republics, and Free Black Towns across the Iberian Atlantic
This book traces the evolution of maroon communities in the Iberian Atlantic from their earliest forms as African kingdoms through their last vestiges as free black towns. It builds on more than twenty years of archival research and on archaeological investigations of African sites in the Americas. In the sixteenth century, escaped slaves created virtual monarchies in the wild. In the seventeenth centur, Atlantic Creoles represented themselves as a "Republic" analogous to that of Spaniards and Indios. This previously unrecognized political development came when the impracticability of the so-called "Dual Republic" was already obvious. That slave descendants laid successful claim to the civic values associated with a "república y común" facilitated their formation into free black towns in the eighteenth century.
Enhancing the Ecclesiastical and Secular Sources for Slave Societies Digital Archive: A Project to Add Content, Improve Technology, and Strengthen Collaborative Networks
Principal Investigator. Project Team: Cliff Anderson, Paula Covington, Dale Poulter, Kara Schultz and Angela Sutton, Vanderbilt University.

This project builds on efforts of an international team of scholars dedicated to the preservation of the oldest records for Africans in the Americas. The Ecclesiastical and Secular Sources for Slave Societies Digital Archive is hosted at Vanderbilt University and holds over 500,000 unique images, dating from the 16th-20th centuries. It preserves the history of between four and six million African and Afro-descended individuals and makes possible important new research on African and Afro-descended populations in the Americas. The ACLS Digital Extension Grant will enable the project team to add additional content to the ESSSS archive, enhance its current technology, strengthen collaborative networks of slavery scholars, and share digital preservation expertise with partner institutions with limited cyberinfrastructure.
Recruiting and Training the Next Generation of Slave Societies Digital Archive (SSDA) Scholars
The Slave Societies Digital Archive holds the oldest and most extensive serial records for African and indigenous people and their descendants in the Atlantic World. This grant will fund development of machine learning to enhance access to centuries of under-utilized or understudied records for the history of Black, Latinx, and Indigenous communities stored in SSDA. SSDA will recruit and train minority students from Fisk University,Tennessee State University, and Middle Tennessee State University to work on SSDA's machine-learning initiative, transcribe historic documents and develop digital projects related to their research interests. Fellows will present their research projects at a concluding conference attended by leading figures in the field.