2019, 2021
Farren Yero
Postdoctoral Scholar
Duke University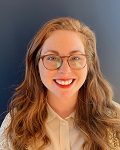 Laboratories of Consent: Vaccine Science in the Spanish Atlantic World, 1779-1840
The 1804 introduction of the smallpox vaccine raised unprecedented questions in the Spanish empire about patient rights and medical consent. By royal order, vaccination was voluntary—a problem for doctors in need of young bodies to reproduce, test, and circulate the vaccine. "Laboratories of Consent" considers how patients and doctors negotiated this question of consent and explains how and why voluntary vaccination developed in the nineteenth-century Spanish Atlantic world. At times, medical consent was pronounced a natural right of fathers, a demonstration of scientific expertise, and/or an act of loyalty to the crown. The dissertation analyzes the gendered and racialized assumptions that informed these visions of consent—and the ways women, children, and the enslaved challenged them. In doing so, it argues that the idea of medical consent, and its promise of ethical care, worked to uphold rather than contest structures of colonial power, as immunization became embedded in struggles over slavery, parental rights, individual freedoms, and hierarchies challenged by the unrest of revolution.
Atlantic Antidote: Race, Gender, and the Birth of the First Vaccine
My book traces the circulation of the smallpox vaccine in the Atlantic World and argues that we cannot understand the history of vaccination without addressing the role of reproductive politics in its creation and maintenance. Drawing on archival research and feminist theory, the project foregrounds the enslaved and free mothers who (willingly or not) provided access to their children, whom doctors relied upon to incubate and conserve the vaccine across imperial lines. In turn, it analyzes how vaccination became embedded in struggles over abolition, individual rights, and the very meaning of consent. In doing so, it highlights the gender and racial politics of vaccine development and its contested relationship to slavery, freedom, and motherhood in the nineteenth century.