2022
Estibalitz Ezkerra Vegas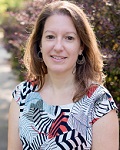 Dissertation Abstract
"Acts of Re-membering: Representations of the Past in Irish and Basque Literature"

The aim of this study is to unravel the complex narratives animating the remembrance of Ireland's and the Basque Country's tumultuous past as represented in contemporary literature. Scholarly interest in Irish and Basque literature has been largely limited to nation-centered approaches, emphasizing the particularity of the Irish and Basque histories of nationalist conflict in an otherwise harmonious European landscape. My project, however, argues that the narratives that emerged from the 1930s to the present around the Irish and Basque tumultuous past did so in dialogue with and shaped by transnational processes as well as each country's relationship with Europe. Thus, the purpose of this dissertation is twofold. On the one hand, it adopts a comparative and transnational approach, situating the Irish and Basque histories of violence in a broader context, with the aim to showcase the multiple social, political, and economic factors as well as other histories of violence that have shaped the understanding and representation of the Irish and Basque conflicts. On the other hand, it focuses on literature as an artifact that can function as both an archive and testimony of past atrocities in the absence of recognition and legal justice by recuperating forgotten, complex, and intersecting histories of violence that involve
different kinds of perpetration and victimhood. In the process of re-membering, that is, recuperating and articulating what has been forgotten, the fiction that I analyze (Edna O'Brien's "House of Splendid Isolation," Jamie O'Neill's "At Swim Two Boys," Iban Zaldua's "Gerra zibilak," Ramon Saizarbitoria's "Gudari zaharraren gerra galdua," and Harkaitz Cano's "Twist") showcases moments of possibility within the past that not only may alter its interpretation but could also lead to a different envisioning of the present and the future.