2022
Elliot Gordon Mercer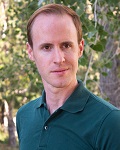 Dissertation Abstract
"Moving Archives and Choreographic Afterlives: Legacy Practice in American Postmodern Dance"

Within Western theatrical dance there exist a multitude of practices for the preservation of
choreographic works. Whereas historical approaches to choreographic notation presume the existence of
an original dance that can be authentically reconstructed, American postmodern choreographers Anna
Halprin, Yvonne Rainer, and Laura Dean actively unsettle notions of an original through the use of
unique compositional structures that intentionally situate their work in a process of choreographic change.
These creative approaches are used to actively theorize on contemporary dance practice in the moment of
performance and propose new philosophies on the nature of art.
Anna Halprin's use of dance scoring presents a model for cyclically repurposing and retooling her
existing creative material in the creation of new performance works, a process I name choreographic spolia.
Similarly working to continuously recontextualize her dances, Yvonne Rainer has variously deployed her
1966 work Trio A as a choreographic fraction or insertable in her composite works and lecturedemonstrations,
creating reflexive juxtapositions that elucidate her career intention of challenging spectatorship. Rather than carrying her dance works into the future, Laura Dean has actively foreclosed the possibility of restaging her pieces, drawing instead from Tibetan Buddhist philosophy to advance a notion of dance as something to eventually be let go. Dean's rejection of dance reconstruction de-emphasizes the material necessity of the dancing body, foregrounding instead a legacy that is articulated exclusively through her minimalist graph drawings.
What I posit to be "the postmodern mode of choreographic transmission" is a practice that systematically dismantles and collapses the dialectics of modernist choreographic transmission: memory vs. archive and historical accuracy vs. creativity. Repeatedly reevaluating the history and intention of their work from the 1960s and 1970s, Halprin, Rainer, and Dean engage new compositional models that actively challenge the understanding, experience, and circulation of dance history.