2009, 2016
Cole Roskam
Assistant Professor
University of Hong Kong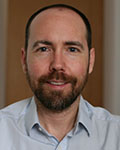 Variations on 'the Model Settlement': Shanghai Building Culture and Modern Architecture, 1842-1937
This dissertation details the relationship between Shanghai's political history and its architectural history over the course of its existence as an international treaty port. It focuses on a variety of previously unexamined architectural and planning projects such as municipal waterworks, town halls, consulates, government offices, and civic centers in search of architectural dialogue between each of Shanghai's three municipalities—the Chinese-controlled city, the International Settlement, and the French Concession. Examining these projects allows for a deeper understanding of how architectural expression helped to both delineate and blur commercial and political boundaries within the city, impacting its urban growth as well as the development of modern Chinese architecture.
The Design Institute: Building a Transnational History
"The Design Institute: Building a Transnational History" is the first international, interdisciplinary academic conference devoted to the major design mechanism of the socialist world, with particular attention paid to the People's Republic of China (PRC). The event focuses on the origins of the design institute in the Soviet Union and Eastern Europe, its importation into the PRC and subsequent impact upon socialist China's architectural culture, and its adaptation to reform-era processes of economic liberalization, not only in China, but in southeast Asia as well as Africa. More generally, this conference explores architecture's participation in socialist and post-socialist diplomatic exchange, political and economic development, as well as cultural production.