Scholarly Resource List
Women's History Month 2021 Resource List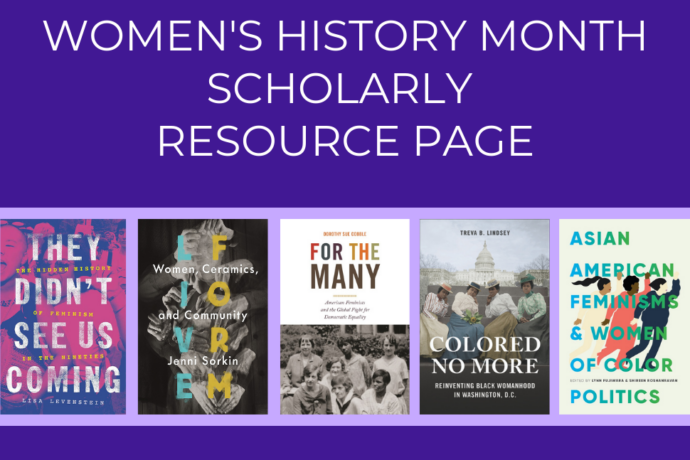 For Women's History Month, ACLS is sharing scholarly resources that celebrate and highlight lesser-known, forgotten, and diverse histories and historical roles of women.
We acknowledge the growing use and preference for the term "womxn," especially in higher education and intersectional feminism, as an inclusive term to include transgender and non-binary women. Our intention at ACLS is not to be exclusionary and to highlight and reflect on scholarly work that centers the experiences of a diverse spectrum of women.
As with our past Inclusive Excellence scholarly resource lists, we invited our global community of fellows to share links and PDFs of existing readings, research, published works, or other resources that they authored or recommend to share with our community. This page, along with our recent resources on Black History Month, Disability Studies, LGBTQ+ Scholarship, and more, is part of our ongoing commitment to equity, inclusion, and anti-racism, and our mission to amplify scholarly works in the humanities and social sciences.
We welcome ACLS fellows and members to share any additional contributions, questions, or comments with us at [email protected].
Scholarly Resources by ACLS Fellows
ARTICLES
BOOKS
RADIO
WEBSITE
Resources Recommended by ACLS Fellows
Books
Guide
Website