Board, Board Executive Committee
Ann Fabian
Secretary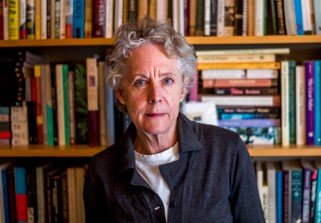 Ann Fabian retired as a Distinguished Professor of History, emerita, from Rutgers University. She studied philosophy as an undergraduate at the University of California, Santa Cruz, and received her PhD in American studies from Yale where she taught for a dozen years before joining the faculty at Rutgers. Her work has explored aspects of the cultural history of the nineteenth-century United States from economics to print culture to race and science. Her books include Card Sharps, Dream Books & Bucket Shops: Gambling in Nineteenth-Century America (1991), The Unvarnished Truth: Personal Narratives in Nineteenth-Century America (2000), and The Skull Collectors: Race, Science, and America's Unburied Dead (2010). A John Simon Guggenheim Memorial Foundation Fellowship and a William Y. and Nettie K. Adams Summer Scholar Fellowship from the School of Advanced Research in Santa Fe, New Mexico, supported work on her last book.
She has served on the editorial boards of The Journal of American History, Signs, Reviews in American History, Raritan Quarterly Review, The Western Historical Quarterly, the Yale Journal of Criticism, and "Common-place" www.common-place.org. At Rutgers, she chaired the American studies department and, from 2006-10, served as dean of humanities in the School of Arts and Sciences. She has been a member of the Council of the American Studies Association, the Advisory Council of the Society for Historians of the Early American Republic, and served on the boards of Rutgers University Press, the Classic Stage Company of New York and the French American School of Larchmont, New York.
She was elected to membership in the American Antiquarian Society in 1998 and has served on the AAS Council since 2001. In 2010, she was elected to the Society of American Historians.